Fast, measured certainty when it's needed
Simtec offers a quick and responsive materials testing field team that work 24/7 to complete jobs on-site.
Specialists in asphalt, earthworks, and concrete testing, experienced field technicians can work alongside clients from initial production to providing verification on-site. 
Sample and testing systems are primarily non-destructive, employing a regime of multiple tests and sampling to give an accurate and detailed report. Recent digital improvements enable the turnaround of specific reports within 24 hours and, in some cases, the same day.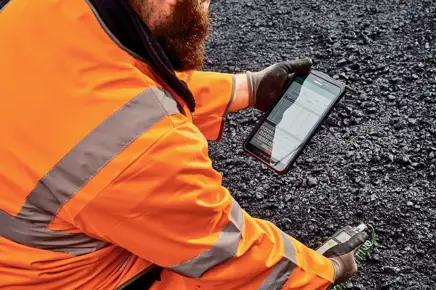 Simtec work on-site alongside contractors, local authorities, and other bodies to ensure the compliance, safety, and integrity of roads, highways, and pavements. 
Asphalt Testing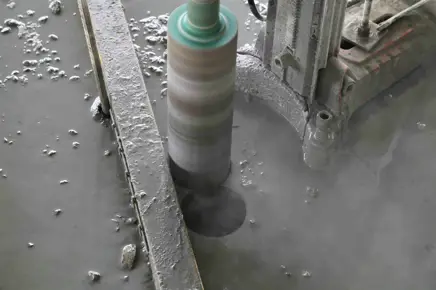 Concrete sampling and testing services are carried out by trained field technicians with years of experience for results that can be trusted. 
Concrete Testing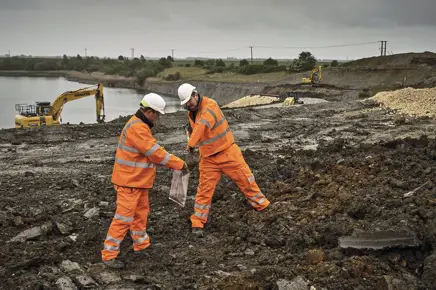 Simtec effectively manage and facilitate all soil testing requirements – from classification testing to large-scale soil stabilisation projects. 
Soils Testing
Going that extra mile
Simtec understand the importance of understanding the groundworks on a clients project.
Diamond coring

Surface regularity

Skid resistance

Plate bearing
Incremental loading tests

Geotechnical investigation

Drainage testing

Dust monitoring
Simtec Specialist On-Site Services
Simtec are proud to be able to offer some specialist services to clients, that help clients understand the sites they are working on, providing analytics and data to ensure the site can be worked upon correctly from the very beginning of the project.